Lectures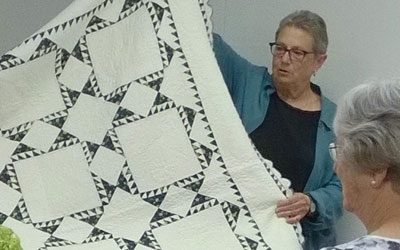 Julie Silber is a nationally known lecturer, author, consultant, and curator. For more than thirty-five years, she has been speaking on quilts as a way of exploring the rich world of our female past.
In addition to teaching and lecturing for quilt guilds, shows, and community groups, Julie has spoken at seminars, exhibitions and museums.
My Zoom talks are about an hour long, with additional time for questions, if desired.